---
SUPPORTING YOU IN BUILDING YOUR SUCCESSFUL BUSINESS
---
► WHO AM I?
---
► Founder, owner, and CEO of Next Level Coach

► Independent consultant & coach for Lyra, Inc.

► Former legal consultant at Marius Bill & Associates, German Legal Consulting

► Former CEO of two German real estate companies

► Former attorney in different law firms, focus on contract, environmental, labor, EU and renewable energy law

► Former attorney in law firm Bill with focus on environmental and renewable energy law (wind and solar companies)

► Legal expert consultant, German State Parliament, focus on environmental & renewable energy law

► Certified Professional Coach (CPC)

► Energy Leadership™ Index Master Practitioner (ELI-MP)
---
► VISION
---
Accelerate the business growth and positive results for thousands of small and middle sizes businesses through coaching in the next 10 years.
---
► MISSION
---
To empower and support entrepreneurs and leaders to thrive and prosper in their business, while maintaining an optimal balance between their business, society, and environment.
---
► CORE VALUES
---
► Attitude: Maintain a positive, heart-centered attitude towards every client.
► Commitment: I am committed to every clients´ success!
► Continuing education: Keep training to improve my knowledge and skills.
► Joy: Show up with enthusiasm and the expectation of my clients' success.
► Leadership: Guide clients with inspiration, authenticity and foster their personal growth.
► Professionalism, Expertise:  Provide high-quality coaching services and superior customer service. Serve every client with honesty, professionalism, and integrity.
► Solution-oriented: Guide my clients toward a sustainable solution that brings long-term success.
► Sustainability: Support entrepreneurs in their transformation of creating sustainable, environmental-friendly businesses that make more revenue by doing good.
---
► SHORT BIO
---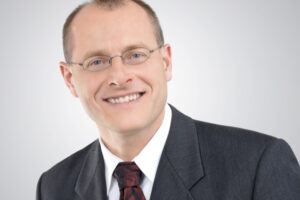 Marius Bill, LL.M., CPC, ELI-MP is the founder, owner, and CEO of Next Level Coach, where he provides specialized coaching services for entrepreneurs, business owners, lawyers, executives, and managers.
He is also an independent consultant & coach for Lyra, Inc. with a focus on cognitive behavioral coaching.
Marius is a Certified Professional Coach (CPC) and Energy Leadership™ Index Master Practitioner (ELI-MP). He completed his coaching certification training with the US-based Institute for Professional Excellence in Coaching (iPEC).
As a former German attorney, Marius received his German law degree from the University of Göttingen and his Masters in European and International Law (LL.M.) from the University of Amsterdam.
He worked as an attorney in various law offices and companies in Germany, as well as an expert legal consultant in environmental and renewable energy law for a German state parliament.
Marius was also the CEO of two German real estate companies, which solidified his experience in business. Since immigrating to the US in 2015, Marius has overcome many obstacles and challenges as a career-changer and entrepreneur in a new country, and this has helped him to better understand the struggles his clients face in building a successful business.
As a result, Marius is passionate about facilitating real change for his clients that is grounded in a clear vision for their business, inspiration, empowering beliefs, a winning and agile mindset, leadership development, business strategy and deep inner work.  He continues to transform his own life in this way.
For more information about Marius go to his LinkedIn profile: https://www.linkedin.com/in/mariusbill/
---
► FREE STRATEGY CALL
---
I invite you to a FREE strategy call with me about your current challenges.
During our conversation we will start to create an inspiring vision for your business with exact action steps to move you to your desired outcome.
You will leave this call with at least one action step you can take to move your business forward.
At the end of the call, we will determine if we are a good fit and how I can help you with your challenge.
Use the following link to schedule a call:  http://nextlevelcoach.as.me/
I look forward to supporting you in achieving your goals!
---
CREDENTIALS & CERTIFICATES
---
Certified Professional Coach – Marius
Energy Leadership Index Master Practitioner Certificate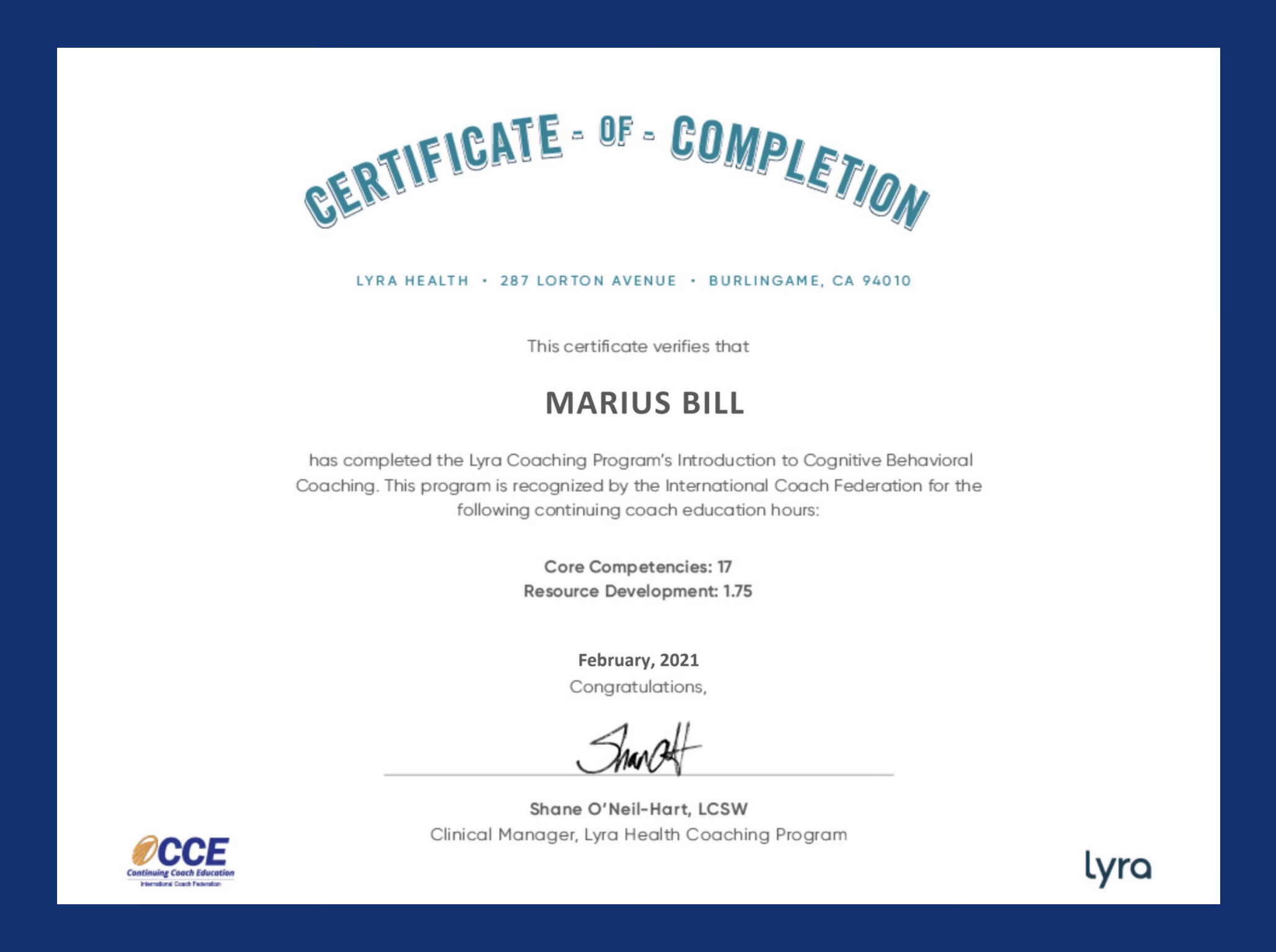 Certificate Cognitive Behavioral Coaching – Marius Bill
https://www.thoughtleaderlife.com/thoughtleaderlife/thought-leader-life-742-guest-marius-bill/
#biography #bio #business #businesscoach #businesscoaching #businesssuccess #certificates #coachingcertificates #coach #coaching #corevalues #credentials #entrepreneur #introductorycall #mariusbill #mission #nextlevel #nextlevelcoach #nextlevelscoach #nextlevelcoaching #nextlevelscoaching #vision
Copyright © 2016-2023 Next Level Coach. All rights reserved!