---
► WHAT CLIENTS SAY…
---

Marius Bill is the top choice as a business coach and legal advisor. Marius supported me and my business as a coach and strategist. He is a great guide for insight into personal and business growth.
We created a clear vision and strategy for my business and set milestones for every goal. He held me accountable and gave very valuable feedback.
On top of his skills as a coach and great human being, he's an accomplished and skilled attorney and I am very grateful for his legal insight also. We worked together for several months and I can't recommend Marius Bill enough. Thank you!
Eric Hamilton, Owner, Vaastu Design Studio, LLC, Austin TX, https://www.linkedin.com/in/vaastudesignstudio/
---
---
THANK YOU MARIUS! Great coaching, well worth the time and investment!
Working with Marius gave me a true insight to the exact point of focus I need right now in order to move forward with my business and all other areas of life, emotionally, physically, mentally and spiritually, all helping to mold a great sense of wellbeing! Thank you so much for your excellent work! I highly recommend working with Marius.
Lisa Holcomb, M.Ed., The Reflective Arts and Wellness Center, 24 Pleasant St Conway, NH 03813 https://www.linkedin.com/in/lisa-holcomb-m-ed-61356026/
---
---
Marius is a really great coach! Working with him continues to help me grow and shift into the powerful SELF I know I am. He has an incredible ability to hold space and work with me so patiently. His kind heart and gentle nature sets up a healing space for real transformational work to happen.
The support I get from working with him has helped me to see my abilities and to grow into them more confidently. I feel so much more confident to do work that I love and enjoy and I'm getting paid to do it!
When I started with him I was not earning an income and now my income is increasing every month. He has been a great support to me as I grow my own business and a support I can see I will continue to utilize. I highly recommend working with Marius. Thank you so much Marius!
Laura Doctor, Mentor, Book Author, Intuition Coach,  http://lauradoctor.com , San Francisco, CA
---
---
Dear Marius, Thank you so much for your outstanding support. You helped me envision and implement all the necessary steps to build my business!
Your coaching was instrumental for me to grow as a business owner and as a human being. You filled the gap with business expertise and acumen, and methodology. You are a genius with your deep insights and innovative solutions. Your international business expertise, coaching training, and natural methodological approach help me to be the best CEO that I can be.  I am continuing to confidently expand my business with your support. Thank you greatly.
In every stage of the coaching process, you gave me lots of insights and suggestions, while supporting my choices. I feel the integrity of our mutual process and your support of my own direction and goals.
The unique Energy Leadership Index Assessment quickly provided prognosis of what I need and how you can work with me. I found tremendous insight in this work. Your work is immense, in that it is not something available in other coaches.
Your knowledge of how to build and to run a business as well as the legal, political, organizational, real estate and networking background provided a very valuable information for my business growth. Your entrepreneurial and experiences in owning and running your own businesses provides me with a sense of safety and knowing that you understand what my challenges are to build the company. Now I can move ahead stronger, faster, with greater success.
Your deep understanding of human existence in terms of psychology and spirit propelled our work to a new level of alignment with greater purpose, meaning, and joy for me. One of the most powerful aspects of our work together is that you helped me to feel safe to expose my vulnerabilities and at the same time practice essential skillsets for me to reach my goals and having greater success. I am really grateful for all that you have done and are doing for me!
Julie Finkelstein, CPCU, AOBTA, Co-Founder, Links Technology, Inc., Chicago, IL
---
---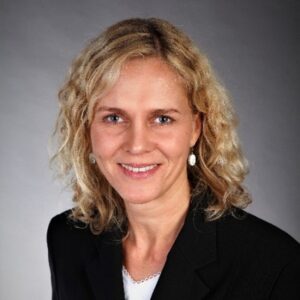 Dear Marius, I'm so thankful for your help! Your coaching has helped me to change my life and business for the better. When I first came to you, I had a lot of difficulties at work and a poor relationship with my family and my ex-partner.
Once I started doing the deep inner work in our coaching sessions, I immediately noticed great improvements in my relationships and at work. You are very inspiring, enthusiastic, and empathetic. At the same time, you very clearly led me in the right direction to find the best solution to every challenge I have faced.
I now feel freer, have a clear vision for my business and personal life, and I'm very confident that I can achieve all of my goals. I highly recommend working with Marius! Thank you!
Daniela Helfers, Projektleiter TV, Cologne, Germany, https://www.linkedin.com/in/daniela-helfers-4361b2152/
---
---
I am the business owner of Four Flames Healing. Marius helped me to overcome a huge block I have had for five years to doing something that is extremely important to me – writing a book. He used a combination of very specific questions, visualizations, and meditation techniques to quickly get to the root, and help me see a solution. I feel that he really aligned with my energy and helped me to realize my own inner guidance.
I highly recommend his work if you feel you need support in your business or any area of your life, personal or professional.
Jessica Godino, L.Ac., Owner, Four Flames Healing, http://www.fourflameshealing.com, 43 Grove St., Asheville, NC 28801
---
---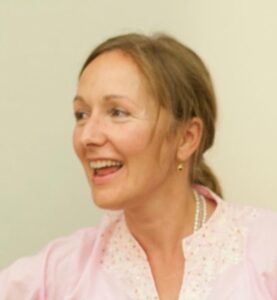 Thank you so much for your legal advice, Marius! Your answers were clear and very helpful. I can highly recommend you as a lawyer to anyone that needs support in legal issues, thank you!
Veemala Hamilton, Teacher, Singer, Manager at Vaastu Design Studio, LLC, Austin, TX, https://www.linkedin.com/in/veemala-hamilton-a767a022/
---
---
Our readers enjoy Marius´s articles as they are very informative and inspiring, especially since you have a creative and powerful writing style which makes it easy to read and to understand your messages. 
Marius, after your third article you generated great hits and already gained a nice following as we can see from our analytics. 
Keeping readers focused is certainly not easy but you master to keep the reader steadily for a long period of time on your articles and that is extremely important as it shows how interesting your messages are.
Beatrice Davis, CEO and Executive Producer & Host of Sassy Worldwide Production, Inc., Chicago, https://www.nsaen.com/nsaen-team/  Articles: https://www.nsaen.com/author/marius-bill/
---
---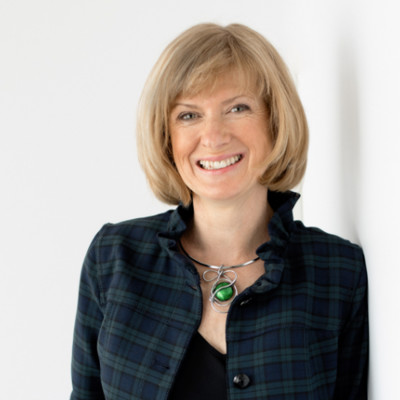 I had a pleasure to work with Marius when transitioning into the coaching business. Marius's enthusiasm, open-minded and insightful questions challenged me to dig deeper into myself, to explore and unleash my true potential.
His sincere curiosity and intuitive listening empowered me to identify vision and goals for my business, aligned with my heart, and explore countless opportunities to move forward. Marius's guidance helped me to explore what is holding me back and supported me with tools to overcome the blocks.
Marius's powerful coaching methods impacted me deeply, creating clarity and powerful action plan for my coaching business. I highly recommend Marius's coaching program!
Alenka Znidarsic, PhD, CPC, ELI-MP, Leadership Coach, Boulder, Colorado, https://www.linkedin.com/in/alenka-znidarsic-phd-72a9844/
---
---
Copyright © 2016-2023 Next Level Coach. All rights reserved!